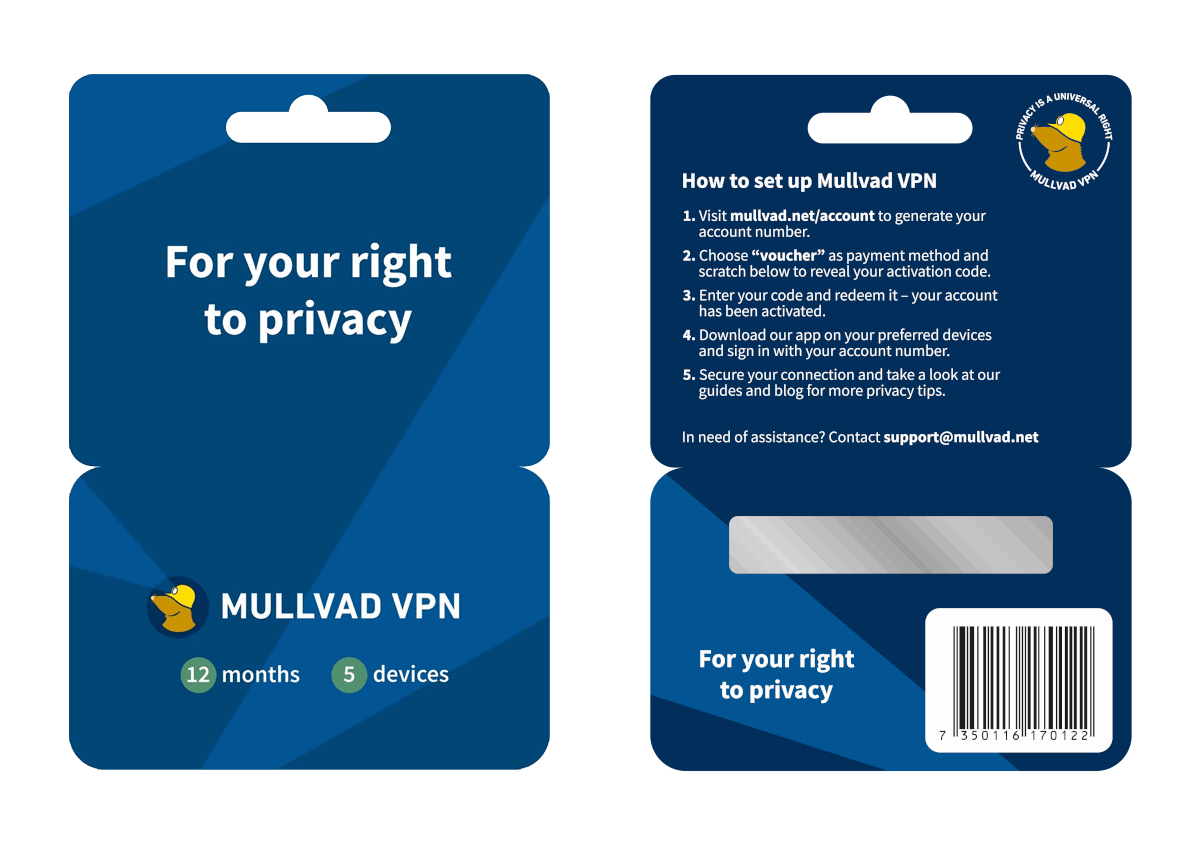 Mullvad VPN 5 devices 12 months
$55.06 ($55.06 Excl. VAT)
You have a right to privacy! In a society increasingly determined to restrict that right, a fast, reliable and easy-to-use VPN is a good first step to reclaiming it. With Mullvad VPN, you protect your privacy on the internet.
Fully Anonymous: no personal details are requested. The scratchcard code allows you to activate the account.
Mullvad VPN is European (Sweden) and complies with privacy laws applicable in Europe.
Mullvad VPN does not store logs!
This is not a subscription, but a one-time purchase! After activation, you can use Mullvad VPN for 12 months on 5 devices.
Available for Linux (deb and rpm), macOS, Windows, iOS and Android.
Dimensions:
14.5 × 8.5 × 2 cm