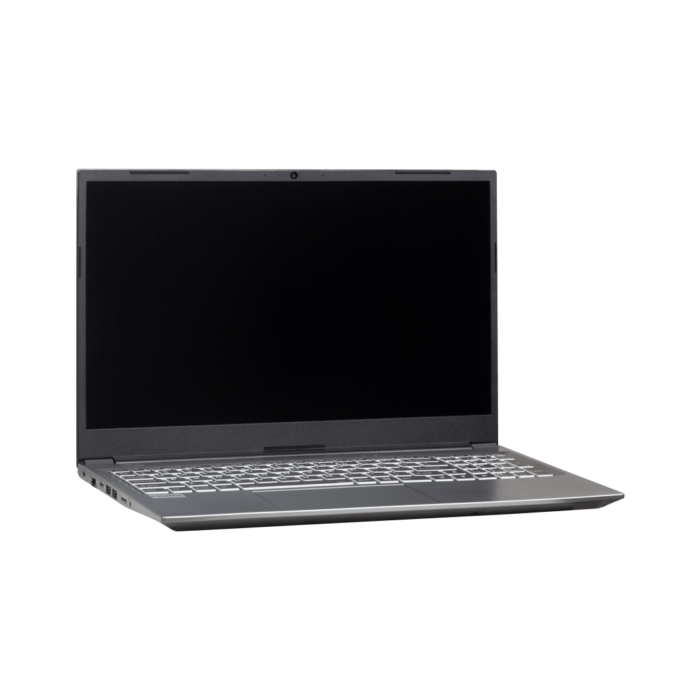 This model is compatible with:

Ubuntu

Linux Mint

Manjaro

Debian

ZorinOS

elementary

Kubuntu

Xubuntu

Fedora

Ubuntu Mate

Kali Linux
Clevo NL51LU 15.6-inch Metal Design
$ 671,44 ($ 554,91 Excl. VAT)
Free Shipping: 1 to 3 business days
The Clevo NL51LU is your choice if you are looking for a sturdy and fast Linux laptop that also looks super sleek. A beautifully bright 15.6″ Full-HD LED screen in a thin frame, USB-C, choice of a 10th generation Intel Core i3, i5 or i7 processor, multi-color keyboard illumination in a compact size.
Portability:
15.6-inch display - battery up to 6 hours - 2.1kg
Storage:
Max. 1x M.2 PCIe SSD - 1x 2.5" SSD/HDD
Graphics:
Intel Iris Plus Graphics - UHD Graphics G1
Speed:
Intel Core i3, i5 or i7 - Max. 64GB memory
SKU:

CLEVO-NL51LU
Category: Laptops
Light weight, Compact size
The Clevo NL51LU notebook has a 15.6 inch Full-HD LED display, a sturdy housing consisting of a combination of aluminum and hard plastic and is easily portable thanks to its weight of only 2.1 kg and thickness of just 1.9 cm.
Noiseless
Looking for a very quiet Linux laptop? This 15.6inch NL51LU is together with its 14 inch smaller brother the NL41LU, the most silent Linux laptop on the market! The energy-efficient Intel processor combined with high-performance cooling paste, its ingenious cooling technology and top-class fan ensure that this laptop's fan makes virtually no noise.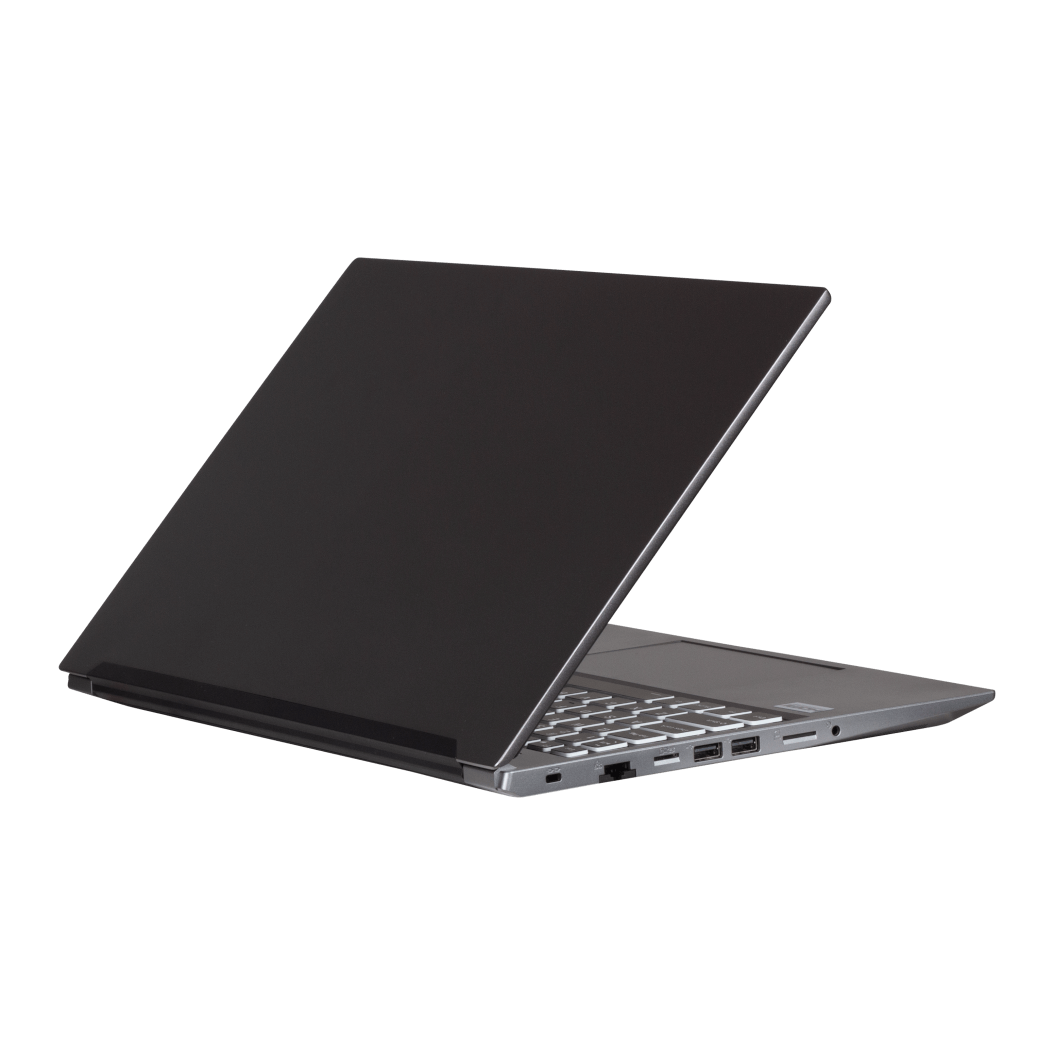 Solid Housing
This Clevo NL51LU with a 15.6″ Full-HD LED display is ideal for travel thanks to its sturdy design and housing.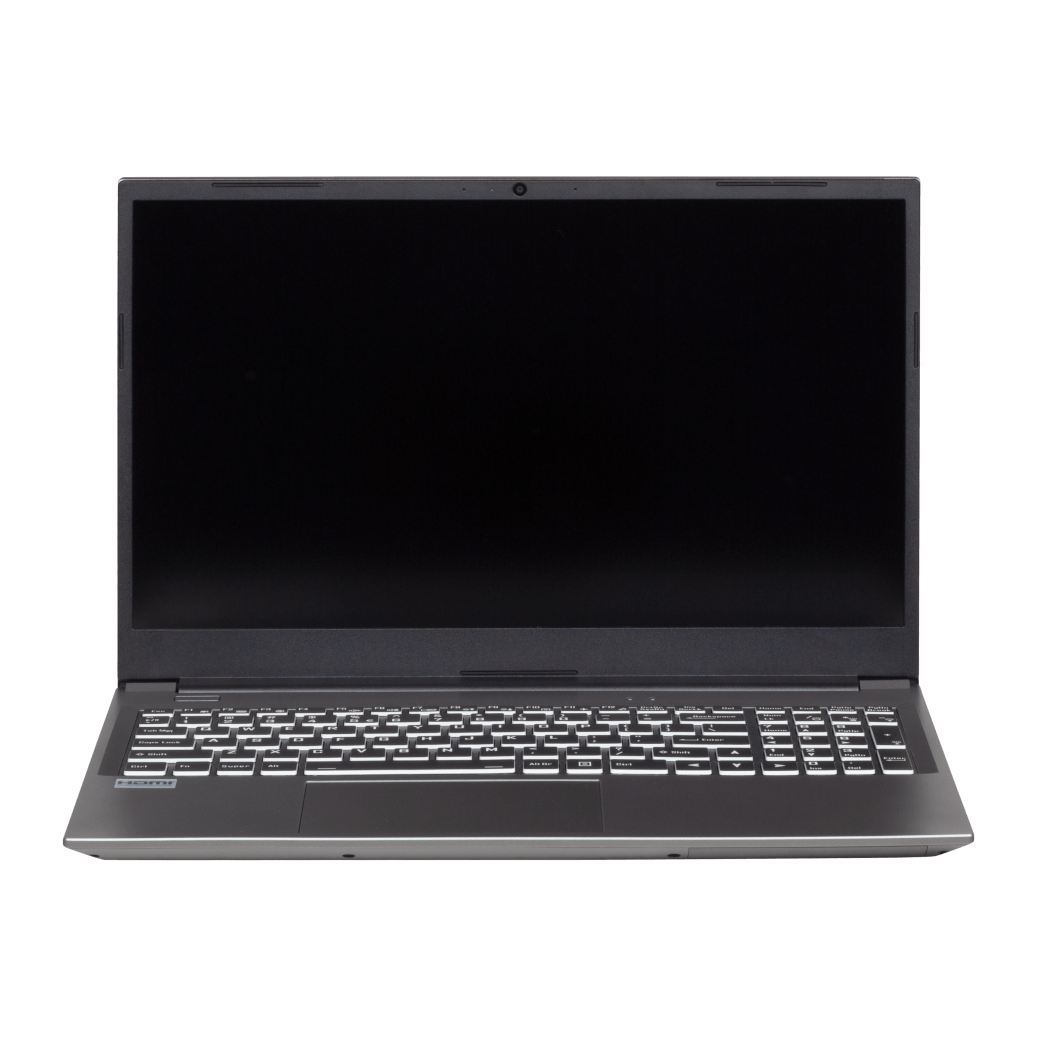 Flexible & Beautiful
Both at home and in the office, this portable workstation does what is expected of it. The razor-sharp display can be bent 180 degrees.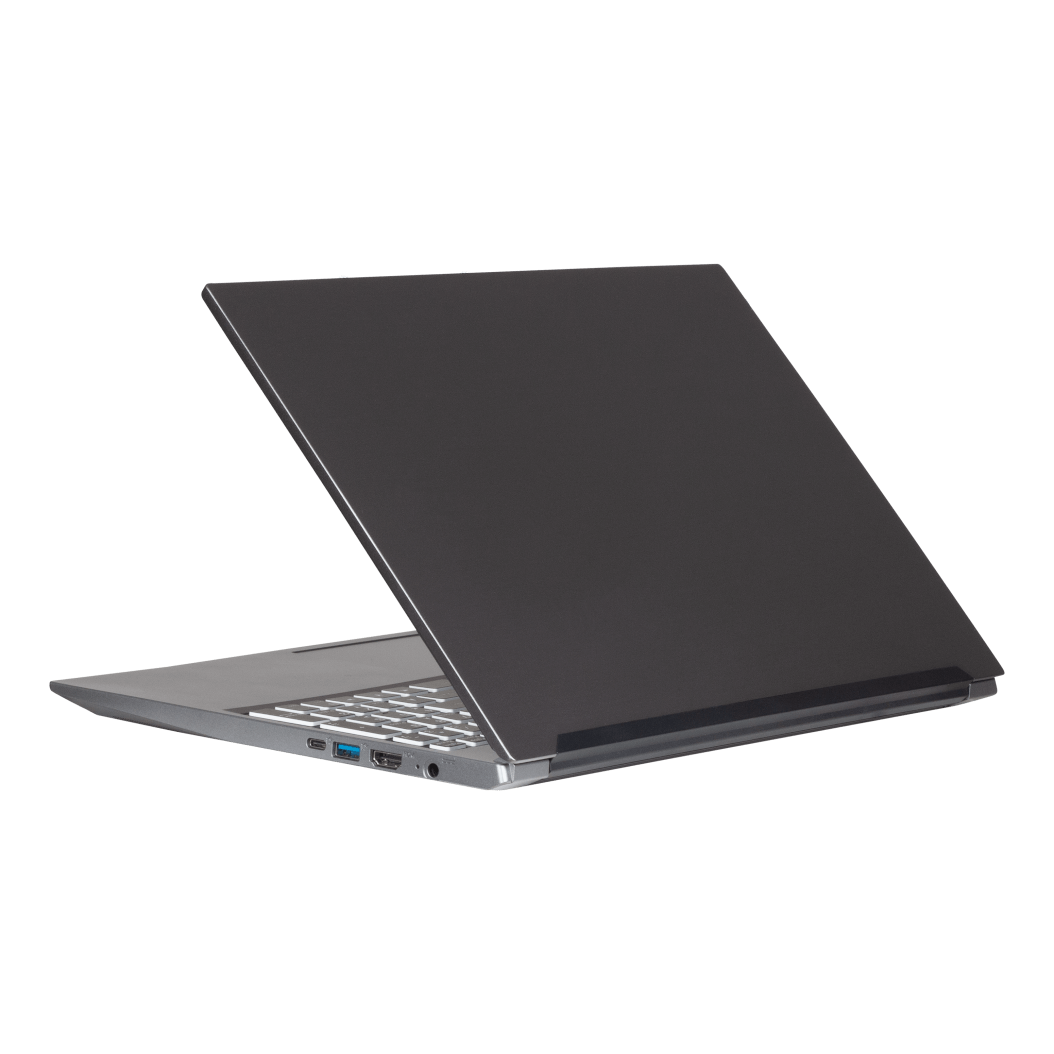 Battery life
Are you on the road a lot? With this laptop you can work up to 390 minutes at a time without recharging.
Configure this laptop
This laptop can be assembled with or without hardware (memory, storage, etc.) and operating system. If you assemble the laptop with hardware, the laptop will be custom assembled by us.
14-Days Reflection Period
Free shipping in the EU & UK
30-Day Dead Pixel Warranty
Assembled in the Netherlands
Pay safely and without transaction fees!

14-Days Reflection Period
Free shipping in the EU & UK
30-Day Dead Pixel Warranty
Assembled in the Netherlands
Pay safely and without transaction fees!

Specifications
Processor
Intel i3-1005G1 (2 Cores / 4 Threads) – 1.20GHz (Turbo 3.4 GHz) – 4MB Cache – TDP 15W
Intel i5-1035G1 (4 Cores / 8 Threads) – 1.00GHz (Turbo 3.6 GHz) – 6MB Cache – TDP 15W
Intel i7-1065G7 (4 Cores / 8 Threads) – 1.30GHz (Turbo 3.9 GHz) – 8MB Cache – TDP 15W
Memory*
2x DDR4 slots (expandable to 64 GB SODIMM / up to 2666MHz)
We use Kingston HyperX DDR4 2666Mhz memory modules.
Display
15.6″ LED FULL-HD 1920×1080 with 60Hz (Matt) 45% NTSC
Graphics
Intel Iris Plus Graphics (Intel Core i7-1065G7)
Intel UHD Graphics (Intel Core i5-1035G1/i3-1005G1)
Storage*
1 x 2.5″ (7mm) SATA HDD support
1 x M.2 2280 PCIe Gen3x4 / SATA interface
We use the latest generation Samsung EVO (Plus) M.2 and 2.5inch SSDs and Seagate Barracuda HDD's.
Sound
Intel High Definition Audio
Built-in Microphone and Stereo speakers
Connectors
SD card reader – MMC – RSMMC – MS Pro – MS Duo
1x HDMI 1.4 with HDCP
1x USB-C (USB 3.1 Gen 2) (no DisplayPort/no Charging)
2x USB-A 3.0 (USB3.1 Gen 1)
1x USB-A 2.0 ports
1x RJ45 Ethernet port Gigabit LAN (10/100/1000MB)
1x 3.5mm Headphone/Microphone jack
Communication
1 Megapixel 720P Webcam
Gigabit LAN (10/100/1000MB)
Intel AX200 802.11AX dual-band 2.4 and 5.0 Ghz + Bluetooth V5.1
(When choosing Debian, this module is used: Wireless LAN 802.11AC AC-9260 dual-band + Bluetooth V5.0)
Keyboard and Mouse*
US International (QWERTY)
Other keyboard layouts (such as AZERTY and QWERTZ) are possible, see configuration options.
Multi-Touch TouchPad
Toestenbord lighting (multicoloured)
Security

Support for Kensington lock

Power
Battery life up to 6 hours (36WH Lithium-Ion)**
40W AC Adapter 100~240V, 50~60Hz, DC Output 19V, 2.1A
EU plug included
Dimensions
360.4 mm x 239.3 mm x 19.7 mm
Weight: 2.1 kg (including battery)***
*Hardware depending on configuration.
**Battery life depending on configuration and ideal conditions.
***Weight depending on configuration. Weight tolerance is about 5%.
Alternatives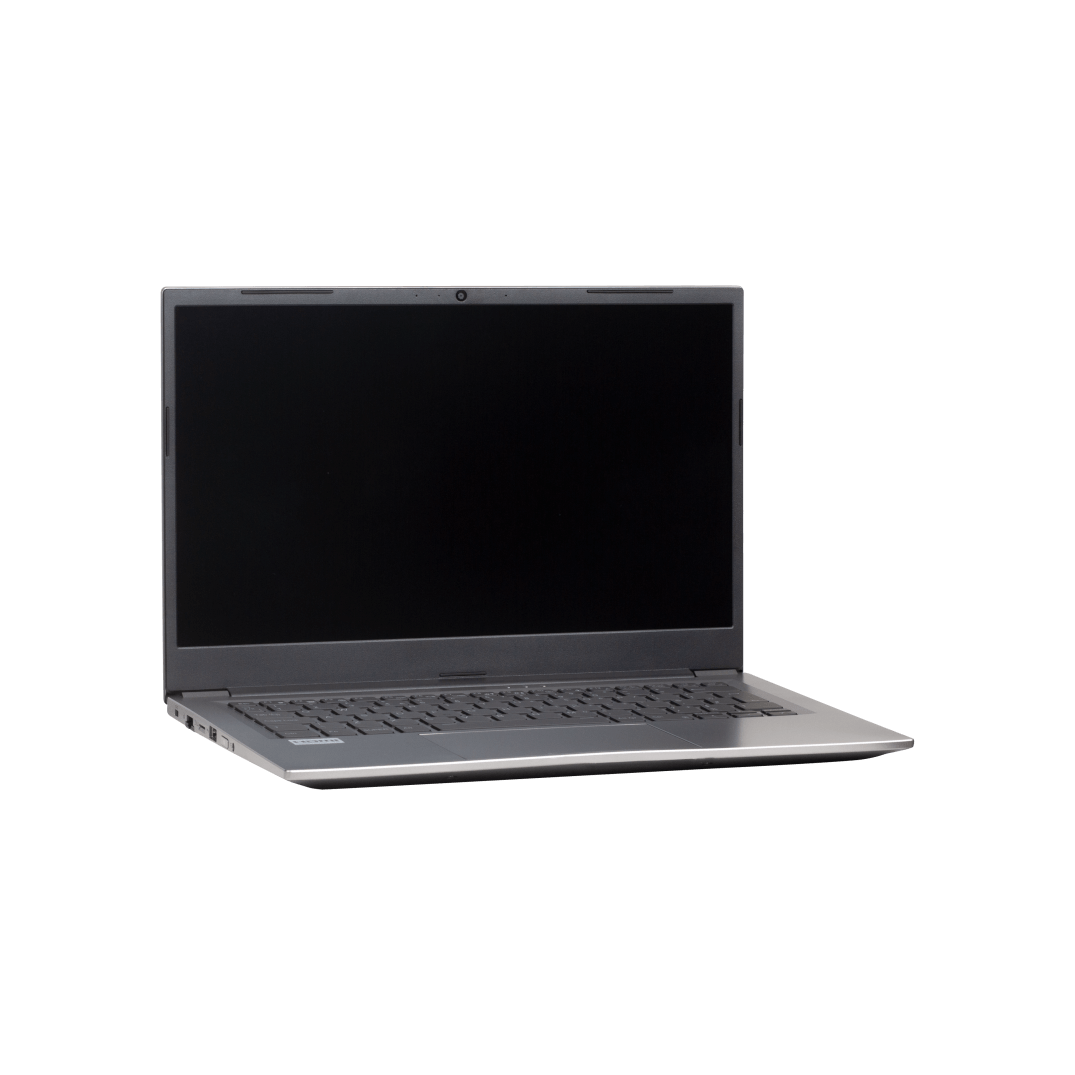 Portability:
14-inch display - battery up to 6 hours - 1.3kg
Storage:
Max. 1x M.2 PCIe SSD
Graphics:
Intel Iris Plus Graphics - UHD Graphics G1
Speed:
Intel Core i3, i5 or i7 - Max. 32GB memory
$

585,32 (

$

483,74 Excl. VAT)
Configure Now